New Construction Windows and Replacement Windows for Mobile, AL, Saraland, Citronelle, Gulfport MS, Gulf Shores AL and Surrounding Areas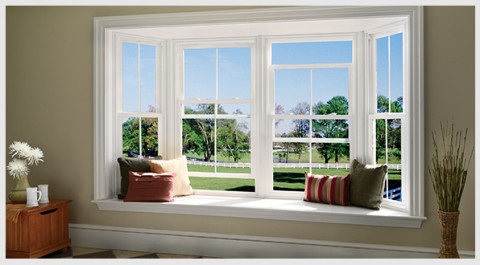 Building Value Into Your Home
With a reputation for quality and reliability that is unsurpassed, Jemison Window and Door is your window destination for your new construction jobs. We distribute windows from the most well-known
and respected manufacturers in the country made of various materials from economical aluminum and vinyl to premium wood clad products. We are also the only local company that carries true wood windows. Most of our windows include a lifetime warranty including all wood and wood clad windows.With our wide range of shapes, styles, sizes, colors and customization options we will help you create your ideal home.

Frequently Asked Questions
What is a U-factor? The U-factor is a measure of heat flow or conductivity through a material, the reciprocal of R-value. Although R-values are used as for measures of the resistance to heat flow for individual building materials, U-factor is always used to measure the conductive energy of building enclosures.
What is a Design Pressure Rating? Design pressure, or also referred to as DP, expresses a numerical value that defines the structural wind loading requirements (in pounds per square foot) for a building and the components and cladding of a building. For windows and patio doors, the higher the DP rating indicates better performance under wind load (eg: a DP-50 window is structurally more sound than a window rated DP-35). Coastal regions often require higher DP ratings by code to anticipate higher wind velocities that can be encountered in proximity to the coast line.
What is meant by "Solar Heat Gain Coefficient" (or, sometimes expressed as "SHGC")? The number to know when selecting windows and patio doors – it measures how much of the sun's heat is transmitted through these fixtures, expressed in a number from zero to one. A window that has a SHGC of .30 will allow 30 percent of the sun's heat to pass through. Whether you want a higher or lower number will depend on your goal. Especially in the South, you will be primarily interested in a window or patio door with a low SHGC that will help to block solar heat gain inside your home, thus reducing cooling loads in hot weather. Northern climates often look for higher SHGC performance to harness passive solar warmth on cold, sunny winter days.
What is insulated glass? Insulated glass consists of two pieces of glass hermetically sealed to a spacer. This creates a sealed, insulated air space between the two pieces of glass, resulting in better thermal insulation performance. Insulated glass also helps reduce condensation while keeping the heat in during the winter, and heat out during the summer.
What is low-E glass? Low-E stands for low-emissivity glass – this is a nearly invisible coating on the glass surface that are microscopically thin metallic oxide layers primarily to reduce the U-factor by suppressing radiative heat flow. The principal mechanism of heat transfer in multilayer glazing is thermal radiation from a warm pane of glass to a cooler pane. Coating a glass surface with a low-emittance material and facing that coating into the gap between the glass layers blocks a significant amount of this radiant heat transfer, thus lowering the total heat flow through the window. Low-E coatings are nearly transparent to visible light. Our primary glass supplier, Cardinal Glass, offers informative details on their website: www.cardinalcorp.com
What is argon gas? How does it work? Added inside an insulated glass unit air space, argon gas is an invisible, insulating gas with lower thermal conductivity than atmospheric air. During the manufacturing process, the atmospheric air is displaced when argon gas is pumped into the glass unit airspace. When combined with Low-E glass the Low-E glass helps reflect heat away, while the argon gas helps reduce thermal transfer to enhance the glass unit insulating performance.